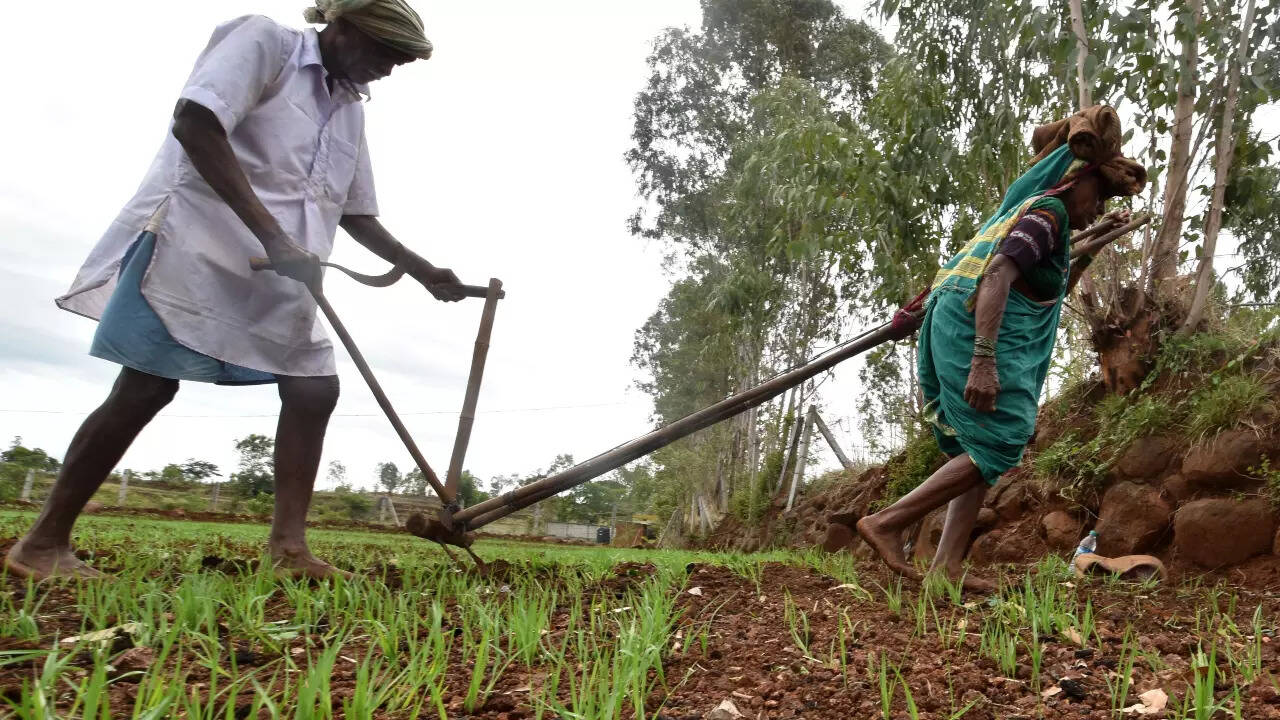 PUNE: India's January rainfall has hit a five-year low at 12.4 mm, with the month currently running a rainfall deficit of 25%, and the shortfall unlikely to be covered by January 31, according to the India Meteorological Department (IMD).
The IMD data showed rain shortfall in parts of Punjab, Uttarakhand, Uttar Pradesh, Bihar, Chhattisgarh and Madhya Pradesh, among others.
"January rainfall over west and northwest India has been normal to excess as on date with showers due to the ongoing western disturbance activity. However, winter rains overall so far for India as a whole have been less than normal, even during December last year, due to the weak western disturbance activity," IMD director general Mrutyunjay Mohapatra told TOI.
The last western disturbance caused rainfall only over the western Himalayan region and northern parts of Punjab and Haryana. The ongoing rains are likely to last till Tuesday, and will decrease thereafter, and might not cover the deficiency so far during the month, he said.
December 2022 had also recorded 13.6 mm rainfall, the lowest monthly quantum after December 2016.
The rain deficit may impact the winter crops.
Rajbir Yadav, scientist, ICAR-Indian Agricultural Research Institute, told TOI, "Most of the areas (more than 95 per cent) under wheat in India are irrigated. However, moderate rain will prolong the cool period, which will be a boon for wheat crop production."
Timely and light winter rain economises wheat production by saving costs on irrigation, which is especially helpful for farmers who have fewer irrigation facilities at their disposal, Yadav said. "Rain water also has nitrate, which is rewarding to crop growth," he added.
When winters are dry, frost instances on crops increase. "Some mustard crops suffered frost attack a few days ago due to lack of rainfall and extreme cold. This damaged the mustard crop to some extent, particularly in Rajasthan and Mahendragarh district of Haryana," Yadav said.
Devesh Shukla, a farmer from Ardaya village in Agra, said, "Wheat crops in areas of Uttar Pradesh which do not have irrigation facilities have been affected by less rainfall this season. Nearly 10-20% of wheat crops in such areas may have been affected. Potato crops were also hit by leaf scorch, which is primarily caused by cold and dry winters."
India had received good winter rain in the month of January consecutively since 2019, when it was recorded at 18.5 mm, followed by 28.3 mm in 2020, 20.2 mm in 2021 and 39.5 mm in 2022.